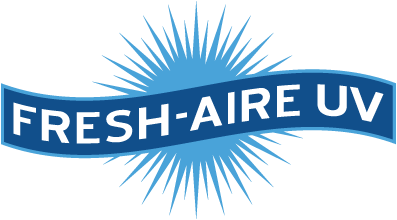 Air Quality
Air Experts improves the indoor environment of residential homes. Along with providing reliable heating and cooling solutions, we target the quality of your indoor air. While it is often easy to overlooked, air quality greatly impacts your comfort, health, productivity, energy costs, and condition of both your home and HVAC equipment.
For problems with excessive humidity, insufficient humidity, airborne contaminants, drafts, fumes, and more, we provide the quality products to resolve any challenge.
Our air quality specialists will determine your specific issues, then design a strategy for both immediate and long-term results. Our recommendations are customized to suit your requirements.
RELIABLE INDOOR AIR QUALITY SOLUTIONS
Over the years, we've seen the consequences of polluted indoor air quality, and implement only those products with proven histories. We utilize the necessary products and steps to effectively combat what is often a combination of issues in the home, which sometimes requires the incorporation of multiple methods.
Our specialists provide the accurate information you need to take proactive steps toward improvement. We help pinpoint the right solution for you, handle proper installation, and familiarize you with operation and features.
Call 941-758-5000 or contact us through the facebook chat below today.
HALO-LED™ Whole Home In-Duct Air Purifier
| | |
| --- | --- |
| The HALO-LED™ is the industry's first LED in-duct, whole home air purification system that is both mercury free and zero ozone compliant. The HALO-LED™ proactively treats every cubic inch of air conditioned space, reducing airborne and surface contaminants and pollutants through bi-polar ionization and revolutionary, patent pending, REME-LED™ technology. | |
REME HALO® Whole Home In-Duct Air Purifier
The award winning REME HALO® whole home in-duct air purifier is the next generation of indoor air quality (IAQ) technology and capable of purifying every cubic inch of air that your central air conditioning system reaches. Designed to eliminate sick building syndrome risks by reducing odors and air pollutants, the REME HALO® whole home in-duct air purifier is the best solution for whole house and building air purification

Invented to recreate nature's process of purifying the air, it's like bringing fresh outdoor air inside without ever having to open your windows. And it's effective against all three categories of indoor air pollutants: Particulates, Microbial and Gases.
APCO-X®
Introducing our most advanced whole-house air treatment system yet. APCO-X is the result of ten years of APCO development. It will revolutionize indoor air quality with significantly improved performance, functionality, and reliability.

• 33% more effective than previous model in laboratory tests
• V-Twin element with over 65% more effective carbon surface area
• EverCarbon™ cells with proprietary antimicrobial nanotechnology
• 3 year UV-C lamp
• LED status and lamp fault indicator
• Translucent polycarbonate housing
• Face-plate rotates for vertical or horizontal installation
APCO®
The one that started it all. With hundreds of thousands units installed the original six-cell APCO is still a top performer.

• Award-winning air treatment technology
• Validated ozone-free
• Lifetime carbon cells
• One or two year UV-C lamp
| | |
| --- | --- |
| Blue-Tube UV is the single most popular germicidal UV light product for HVAC systems in the world. Home owners breathe easy knowing that the air their family breathes is protected by this proven technology. Blue-Tube UV is the simple, safe, and effective way to keep your air system clean and improve indoor air quality. | |